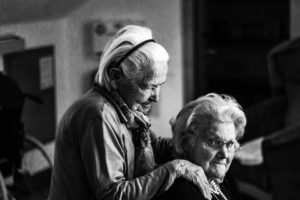 With the baby boomers coming into their post-retirement years, the advancement of medicine and enhanced quality of life extended, the need to take care of seniors has never been greater. There are many different choices available, but for the ultimate peace of mind, nursing homes seem to be the way forward.
It can be very lonely when the kids move out and one becomes an empty nester. Thus people often choose to live with or close to others in the same stage of life as them. That means for the elderly that they are often left quite isolated. And if there is another option available, why not take it?
The thought of moving into a residential senior home such as the Dry Harbor Nursing Home in Queens can initially seem daunting. But, studies have shown that taking your life to the next stage – and moving to a place where others understand you and are encountering the same experiences – is actually an incredibly positive, proactive move.
It makes much more sense for those who are caring for their elderly relatives to find a nursing home before the situation becomes detrimental. So often people push this off because they are apprehensive or think they can cope. But why not take action earlier to prevent a hospital visit that could occur without adequate supervision?
Truthfully, emotionally, physically and even financially it makes much more sense to move into the nursing home before disaster strikes. Make the most of it; reap the benefits while you still can and enjoy the summer years of your life side-by-side with other like-minded individuals.