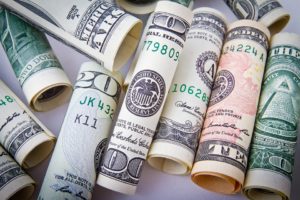 This year's number 1 title of World's Best Banks ranked by Global Finance was DBS Bank.  It was a well deserved recognition given that it is "the first institution from either Singapore or Asia as a whole to receive the top honor," using technology to make banking much more efficient in the region.
When it comes to employee satisfaction working at the bank, Morgan Stanley is currently taking the lead.  As one staff member said: "This place is good for people with children who want to go home to their wife."  Goldman Sachs ranked number two in this survey, scoring 3.5 in tech rating and 3.8 overall.
For the average bank customer, digital banks are faring well.  According to data from Bankrate, digital banks Ally and Barclays are offering nearly 2 percent annual return – a stark difference from the "better savings yields" offered by one's average savings account.
And when it comes to the Top 100 Banks on Twitter Q3 2018, these are the banks to look out for!