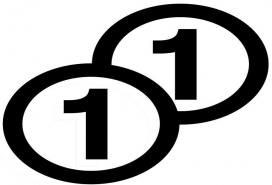 Galvanized by the success of their high school financial literacy program, Puerto Rico-based Doral Bank announced that it will expand the program to add an additional two high schools this coming month. Doral Bank, which has branches in Florida as well as New York, and is a subsidiary of Doral Financial Corporation, launched the program in Bay County, Florida in 2012. Since that time over 1,000 high school students benefited from the program, learning crucial subjects within the general topic of personal finance, including budgeting, saving, sensible credit card use, how to pay for higher education, and more.
Doral Bank created the program in partnership with Bay District Schools and curriculum developer EverFi, Inc. The program incorporates state-of-the-art educational methodologies which utilize interactive, online learning tools that are also used in conjunction with the schools' senior-year economics courses.
"We are delighted that a growing number of Bay County schools have decided to incorporate the financial literacy e-learning program into existing curriculum," said school's manager Laura Mayfield of EverFi. "Our online program uses the latest in new media technologies — adaptive pathing, 3-D gaming, social networking, online animations, video, and messaging tools to bring complex financial concepts to life."
In addition to learning about personal finance the high school seniors also delve into such important, but often neglected subjects such as stock markets and the Federal Reserve. The program seeks to create a population base of financially literate people who are capable of making informed and educated decisions concerning financial matters. Of special concern to Doral Bank and its partners in the program is the alarming number of students who abandon higher education due to financial stress.
"Studies indicate that financial stress is the number one reason students leave college before graduating. As a community bank, Doral is proud to partner with Bay Schools and provide a financial education foundation in topics such as debt management and establishing and maintaining good credit, which are invaluable as they embark in a new stage in their lives," said Steve Bornhoft, Doral Bank's Florida marketing director.