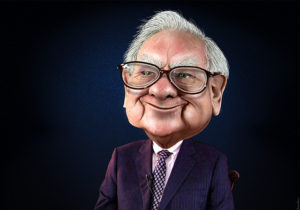 On the campaign trail in support of Democratic presidential candidate Hillary Clinton, billionaire Warren Buffet challenged Clinton's rival, Republican candidate Donald Trump, to release his tax returns.
The race for the President of the United States is Trump's first encounter with running for any kind of office. Not a politician, Trump is a businessman who claims his success in business is his main qualification to become president. Buffet, also a businessman, questioned Trump's claims, demanding that he release his tax returns.
Trump's response was to say that since he is being audited at the moment by the IRS he could not release them. Buffet replied to the rebuff at the rowdy, Nebraska ralley:
"Now I've got news for him," said Buffett, whose Berkshire Hathaway (BRKa.N) conglomerate is based in Omaha. "I'm under audit, too, and I would be delighted to meet him anyplace, anytime, before the election.
"I'll bring my tax return, he can bring his tax return … and let people ask us questions about the items that are on there," Buffett said. He added that Trump is "afraid" not of the tax-collecting IRS but of voters.