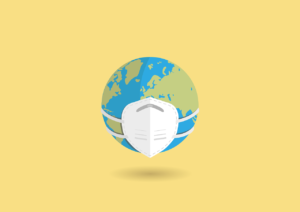 What has society learned from COVID-19 in the business world? From the negative standpoint, unfortunately a lot with an insurmountable number of job losses leading to fiscal damage not seen in this generation. A recent study entitled 'KFF Health Tracking Poll: Economic Hardship, Health Coverage and the ACA' pointed out:
"The economic impact of the coronavirus pandemic continues to be felt by many across the country with more than four in ten adults (44%) saying their household experienced a job or income loss due to the coronavirus outbreak – including a majority of young adults ages 18 to 29 (56%). Across racial and ethnic groups, about six in ten Hispanic adults (59%) and about half of Black adults (51%) say their household lost a job or income, compared to about four in ten White adults (39%) who say the same.
A COVID-19 diagnosis can often have negative economic impact as individuals need to take time off work to quarantine and recover. Indeed, six in ten (61%) of those who say someone in their household tested positive for COVID-19 say their household lost a job or income due to the coronavirus outbreak compared to 41% of those in a household where no one tested positive."
But surely there are some positives relating to coronavirus and the workplace.  Here are what some individuals have found with the increase in acceptability of working from home (WFH) during this time period.

Mohamed El-Erian who, in 2014 resigned as CEO of PIMCO citing too many missed father-daughter events, said on this matter that:
"Hopefully, as companies give more attention to the importance of work-life balance, more and more people will be in a better position to decide and act more holistically on what's important to them."
Indian entrepreneur, managing director and chairperson of Biocon Limited, Kiran Mazumdar-Shaw said:
"Ultimately, the greatest lesson that COVID-19 can teach humanity is that we are all in this together."   
One of India's wealthiest women Shaw recently attacked the "government's capping of the vaccine price at private hospitals comes at a time when India is preparing to vaccinate people aged above 60 years and those over 45 with co-morbidities from March 1." She said: "If WHO has agreed to USD 3 per dose, why beat them down to USD 2?"
The Atlantic's Ed Yong tweeted:
"We long to return to normal, but **normal led to this**. To avert the future pandemics we know are coming, we MUST grapple with all the ways normal failed us. We have to build something better."
This is what we have for now. It's our choice how we respond to it.