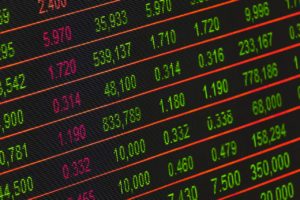 Financiers anticipate that the financial services market around the world will see a substantial increase this year from an approximated $20,490.46 billion from 2020 to $22,515.17 billion this year. In 2025 the anticipated CAGR rate of growth is 6 percent with a market expectation of $28,529.29 billion
The rationale behind this growth can be seen in how companies around the world have responded to the effect the pandemic has had on their businesses and the resulting growth they have had due to changes in industries that have been undertaken.
In December of 2020, the Organisation for Economic Co-operation and Development (OECD) predicted an international fiscal market growth of 4.2 per cent for this year and 3.7 per cent growth for next. Earlier this month however, they backtracked and instead their updated forecast was a growth rate of 5.6 per cent for 2021 and 4 per cent for next year. Indeed they have even gone so far as to say that worldwide economic production will outpace its pre-pandemic numbers by the middle of 2021.