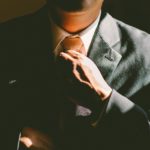 Certainly, it's worth following people who have been named as some of the most creative people in their field. Fast Company puts out a list each of the most creative people in marketing – and here are a few glimpses of those who have made the list in past years.
Camille Gibson helped to propel Cheerios into the spotlight by breaking stigmas about mixed race families. While the ad called "Just Checking" had a backlash, she stood by the work and helped to show that their company thought about race differently.
Emil Michael was featured with a long list of impressive business feats. He was a White House Fellow during the Obama administration, worked as a tech consultant and was the COO at Klout. He's one to watch.
They also put out a list about the most creative people in business. Just to name a few, they featured Franz von Holzhausen of Tesla, Caryn Seidman Becker who bought Clear out of bandruptcy and Pam El, the EVP and Chief Marketing Officer at the NBA.
Keep your eyes on these names – you'll be seeing more of them in the future.