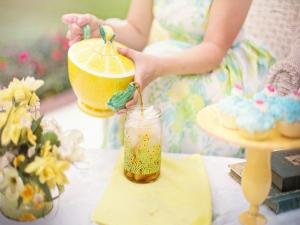 Feelings may be mixed but many believe the U.S. economy is finally scaling the cliff after its plunge several years ago. Meanwhile, recession still looms in Europe and China's economy is beginning to slow.
According to the Bloomberg Comfort index, U.S. consumer confidence has reached a four-year high as the job market improves, stock prices increase and credit eases. The Commerce Department backed this opinion by revealing that personal consumption rose dramatically in comparison to recent month, increasing 0.8%.
"We're entering a sweet spot in the economy," Allen Sinai of Decision Economics confirmed. "We're in a self-reinforcing cycle," where increased employment results in higher household income and thus, consumer spending.
The optimistic attitude is not limited to U.S. corporations. Gianni Versace SpA, based in Milan, has already begun to experience the change. CEO Gian Giacomo Ferraris explained that the designer's revenue is expected to rise to a "really strong double digit" within the United States, whereas in Europe, the number is "a significant single-digit."
"America is doing fantastic," he said.