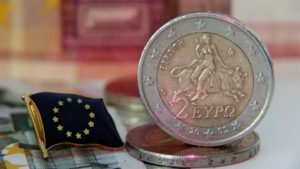 Where is it best for investors to search for new opportunities worldwide? In this article we take a look at some of the promising places for 2019 as well as some of the considerations vis-à-vis country jurisdictions and restrictions.
According to a recent article in City AM:
"Currency risk is a factor to be borne in mind when investing overseas. Additionally, depending on the jurisdiction, there may be limited to access to a given stock market for individual investors, corporate governance may not be developed to the same degree as in the UK or US (although several funds are beginning to address this in their investment requirements, with Environmental, Social and Governance (ESG) becoming an increasingly important theme)."
It seems that Greece has historically been a popular overseas investment region. The firms from America, Asia and Europe that have invested in Greece over the years have done well overall. Greece doesn't necessarily make it easy to invest per se, but there have been many success stories including an international telecom leader, Chinese shipping company Cosco and more. Germany – through Hochtief – did well too with its construction and operation of the Athens International Airport, a couple of decades ago.
When it comes to popularity and even an element of awe from foreign investment companies, Japan has done quite well. From 27 January to February 1, 2019 $5.8 billion in bonds were purchased by international investors. in addition a Bloomberg article pointed out:
 "An auction of 10-year government bonds drew the highest bid-to-cover ratio for the tenor since 2005 on Tuesday [February 5], just a day before the central bank's regular purchases."
Japanese Government Bonds (JGBs) have almost zero (or negative) yields. nonetheless, international investors can still make great returns thanks to their foreign currencies. they can use that to switch into yen and then invest the proceeds. Plus, according to Sumitomo Mitsui Trust Asset Management Co.'s senior economist, Naoya Oshikubo:
"Foreign demand will remain robust this year, especially for futures and shorter maturities, thanks to basis swaps."
There are certain regions in Bali that provide a good environment for foreign investors also. Apart from the fact that it makes for a great holiday destination, buying property there – especially in Canggu, Bukit/Uluwatu, Ubud and Lovina – can, according to realtor Pratama Antonio, "really give a good bang for your buck." At the end of October last year, approximately $ 42 billion in investment opportunities were created in infrastructure projects and tourism. It is likely that East Nusa Tenggara (NTT) will be reaping the most benefits thanks to its ever popular islands including: Flores, Komodo and Sumba.