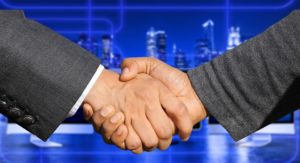 The acquisition by Principal Financial Group of RobustWealth is happening.  With both corporations working together on the deal for nearly a year, the details are that in the deal, RobustWealth will "retain its open architecture philosophy and operate independently under a management committee within Principal [and] will continue to sell their platform to firms outside Principal as part of their growth strategy."  According to CIO of Principal Financial Group Tim Dunbar, the deal will "accelerate [Principal's] broader digital efforts.  We really think it'll help advisors to get closer to their clients, provide customized solutions, and help the advisors to grow. We have to acknowledge people's needs and wants: there is an unprecedented need for financial advice. And, in today's fast-paced, always on, digital world, people have a strong desire for personalization, convenience and 24/7 access to their money."
Viking Global Investors recently acquired a majority stake in Birchbox beauty startup. Investing approximately $15 million into the business, this will render the company's other investors somewhat obsolete.  VC firms like Accel Partners and First Round Capital will likely walk away with nothing from the firm now valued at $500 million. Co-founder and CEO Katia Beauchamp will remain at the head of the company and there have been promises that there will not be job cuts connected to the deal.
Kohlberg Kravis Roberts (KKR) is purchasing BMC, a software company.  At the date of this publication, the price has yet to be revealed.