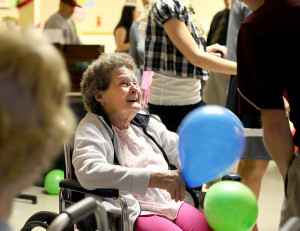 As the elderly population in the US continues increases, nursing homes will continue to compete for that ever-growing market. One of the factors pushing the huge expansion of the health care sector has been the nursing home and rehabilitation center industry.
Unfortunately many investors know very little about what nursing homes offer. They also do not understand how they help our elderly population and their families. An examination of the Dry Harbor Rehabilitation Center and what it offers is a good way to get a glimpse of the industry in general.
Located in Middle Village in Queens, New York, Dry Harbor Rehab has been in operation for over 30 years. Their facility has 360 beds and can offer their services on short and long-term basis. They offer nursing care as well as rehabilitation and nutritional care. These different departments work together to design a unique care plan for the specific needs of each resident or patient.
When in the market for a nursing home for a loved one, check carefully to see if the facility has been recognized by any outside organization for its excellence. The Caring Heart Award is one way nursing homes and rehabilitation centers are recognized for their high-quality care. For instance, Dry Harbor has received recognition from Caring Heart every year from 2009 until now.
It is also good to be aware that a great rehabilitation center is more than the sum of its equipment. The staff should be experienced, well-trained, and above all else, respectful, kind and loving, while also maintaining the highest professional standards. Once you have determined that the staff is of the best-possible quality, then be sure the rehab center has everything needed for comprehensive treatment including these departments as they do at Dry Harbor:
Orthopedic evaluations
Cardio-pulmonary rehab
Physical therapy
Occupational therapy
Speech & dysphagia therapy
Audiology