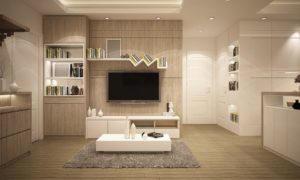 Since there are so many design tools out there – and increasingly more software programs for architects – navigating which one works best for your needs can be a challenge. Here, we bring some of retired architect Moshe Victor Keinig's top picks for 2020.
For those who are just looking for a booster as it were to plans they have in their head but cannot quite articulate on paper, Homestyler is a great option. This 3D online software facilitates the interior design experience for the lay person and also makes it a lot of fun. Thanks to its floor plan solution one can design their very own house and even decorate as there is access to more than 200 real furniture brands. You can see how each and every corner and nook will look in your home with the rendering function and have all lights turned on and off to get a real "feel" for how the house will be once complete.
Infurnia takes designing to the next level. It's more for architects and interior design professionals than for the lay person but those who are designing their own house with a professional can also benefit from it. It features detailed floor plans, customizable staircase tools and more. Plans can first be built using 2D and then immediately transformed into 3D. Infurnia has partnered with many furniture, material, appliance etc. stores so one can take their dream design to the next level very simply as well.
Higharc is really doing something extra special and unique. It is allowing the client to pretty much be the architect with its level of customization. in an attempt to completely transform home design in the digital age via interact design methods to establish completely customizable 3D building plans, algorithms are being used for the modeling. And for the lay person, they are just given the outside layer as it were; they have access to the simple 3D model. For the technology, there is so much sophistication going on behind that, working on the setting up all the details that until now had to be engineered by a professional architect.
"When I first heard about Higharc and its automation design tool I thought 'wow, that's so incredible," relates Moshe Victor Keinig. "And then I started feeling relieved that I am at the end of my career.  With tools like these, who knows if there will be a need for qualified architects within the next decade.  It's scary!"