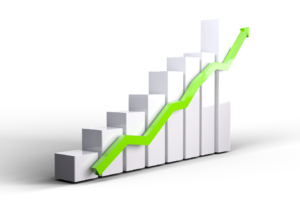 Three recent top performing businesses nationwide that will be reviewed in this article include: Newmont Mining Corporation, the Commercial Bank of California and Immunovaccine.
The Sustainability Yearbook 2018  (published by RobecoSAM) recently recognized the Newmont Mining Corporation for top level performance in the mining sector.  This is the fourth consecutive year the corporation has been ranked by RobecoSAM (which determines the Dow Jones Sustainability World Index's composition) for such excellence.
The net income report for 2017 of the Commercial Bank of California showed a 44 percent increase from 2016.  The figure for this year – $4,329,000 was substantially higher than the $3,004,000 2016 figure.  Total net interest income also increased over the last year by 16 percent from $25.9 million to $30.0 million between 2016 and 2017.  According to President and CEO of Commercial Bank of California Ash Patel:
"2017 represented another year of achievement for Commercial Bank of California.  The strengthening of our performance continued in 2017, as we recorded a significant increase in profitability and solid growth in our balance sheet."
Meanwhile Immunovaccine investors have also had cause for celebration. Apart from the firm being ranked among OTCQX Best Market's top 10 best performing companies (no. 6) the return to investors the company achieved was 274%.  It also comes in the top place for biotechnology companies on that list.  Within its clinical program, R&D, finances and operations, it has made substantial progress in 2017.