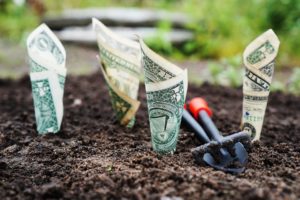 As we come to the end of 2018 and complete our fiscal statements for the year, it's a good time to start looking at possible investment options for next year. And with a quick scour of the net, one can find a variety of individual experts giving their personal preferences as to the best way forward.
One example of this was Michael Shustek's recent article.  As the CEO of The Parking REIT, he has four areas he believes we should be focusing on.  These are: Stocks (with an evaluation of fee structures in mutual funds), real estate (direct rental property ownership to private placements and REITs); cash(hold on to what you can) and yourself (keep adding skills and knowledge and become more of an asset to your company or employer).
Another example is suggestions given by Charles Lewis Sizemore. These He promotes: emerging markets since
"the short-term outlook for emerging markets is cloudy, particularly with Chinese growth slowing. And you should never put a large chunk of your portfolio in something as volatile as emerging market stocks. But given the outlook on the sector, it might make sense to have at least a modest piece of your portfolio invested in emerging-market stocks,mutual funds or exchange-traded funds."
He also suggests investing more in value stocks based on findings from the Dimensional Fund Advisors (DFA).  Between 1926 and 2016 the DFA saw that large-cap growth stocks returned about 9.6% per year, (only a fraction higher than the S&P 500's 10.3%). But large-cap value stocks returned 12.5%; such seemingly miniscule amounts actually add up to significant gains over time.
Sizemore also believes in alternative investments – which actually covers a broad spectrum from commodities, to cryptocurrencies and more and by focusing on this strategy one is provided with the opportunity to use their existing assets differently – "alternatively" if you like.
And again, like Shustek, Sizemore believes in oneself as an investment as there is nothing quite like "rolling up
[your]
sleeves and getting to work" to help you in your long term financial success.