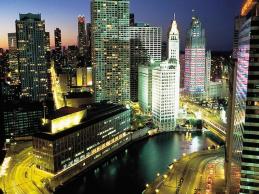 GoldieBlox, a small business that makes toys for young girls, is thrilled to have won the grand prize in a small business competition by Intuit. Now, the business is preparing to launch a 30-second Super Bowl commercial during the game's third quarter.
GoldieBlox toy sets include a book, blocks, wheels, cranks and additional parts for building structures with moving parts. The business owner, Debbie Sterling, is a trained engineer from Stanford University. She launched the project after realizing that construction toys are marketed primarily to boys.
The business won the commercial competition in a vote by both Intuit employees and the public. The business is required to pay for the commercial, which is estimated to cost around $4 million. The competition also requires the winner to be able to meet the increased demand in products that may result from Super Bowl commercial. The audience is estimated at over 100 million.
According to Sterling, the brand is prepared for such an order surge. The business already sells to Toys R Us as well as over 1,000 other specialty stores throughout the United States and Canada. Now, the brand has hired another company to help with shipping and has teamed up with a second factory in China.
"We've been doing our due diligence over the past couple of weeks to make sure we're ready," Sterling said. She added that GoldieBlox has learned from a previous experience with Kickstarter to always be prepared for orders. "We had over 20,000 preorders for toys we had never made. We had to figure out how to manufacture them and ship them here."