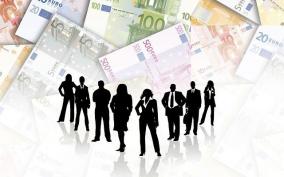 Virtual currencies such as Bitcoin are coming under increased scrutiny by federal regulators as their popularity continues to advance, triggering a cautious reaction from officials.
The Consumer Financial Protection Agency announced that they will begin to take grievances by people who utilize currency-like products such as Bitcoin and internet exchanges where these forms of money are accepted.
Part of the warning issued included references to the facts that these online currencies are not backed by the US government, or any other government; their exchange rates can fluctuate drastically, and they can be the target of computer hackers and scammers. Bitcoin accounts also have the distinct disadvantage of not being insured by the government, as other accounts are.
"Consumers are stepping into the Wild West," CFPB director Richard Cordray said.
Nevertheless there are several advantages to using Bitcoins, including the facilitation of online transactions due to the ease of processing payments.
The SEC is also warning against Bitcoins, arguing that investors should be sensitive to Ponzi schemes involving these virtual currencies.
The global policy counsel for the Bitcoin Foundation, Jim Harper, said that the warning from the CFPB is generally fair, and "pretty standard." He added that it is "helpful to the extent that it informs consumers without scaring them."
"There are consumer risks around new technologies, and even-keeled educational material from government agencies can help make consumers aware and savvy," Harper said.