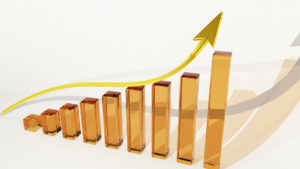 Before starting any project it's often worth checking in with the experts. People who have already done the background work; have had successes and failures; know what works and doesn't work and are now efficiently engaged in the project upon which you are about to embark.
Here we look at quotes from people in the investment world:
"We have never shied away from making investments.  Even during downcycles we never stopped our investments." 
-Anand Mahindra, a Harvard University graduate, Chairman of Mahindra Group (Mumbai based business conglomerate), estimated net worth of $1.55billion; featured in Fortune Magazine's World's 50 Greatest Leaders.
"When making an investment, the people are more important than the product." 
-Theo Paphitis, retail magnate and entrepreneur, estimated wealth of £280 million, Boux Avenue lingerie chain founder, owner of Ryman stationery chain, owner of hardware retailer Robert Dyas.
Of the latter investment, Paphitis said:
 "It is a business which fits well with my investment criteria."I'm not emotional about investments.  Investing is something where you have to be purely rational and not let emotion affect your decision making – just the facts."
-Bill Ackman, hedge fund manager and investor.
"In investing, we intuitively think we should make a number of small bets.  A blockbuster strategy is the opposite. It means making fewer huge investments. But it turns out to be safer.
-Anita Elberse, Harvard Business School business administration professor.
Take heed. Read and listen a lot. And then start investing…conservatively.