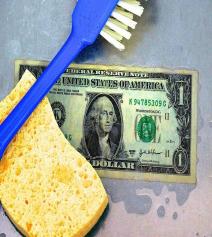 Now that the much anticipated Facebook IPO is behind us it is possible to discuss where Facebook might be heading in the years to come. Many countries already have Facebook penetration at near or greater than 50 percent, including the United States, Britain, Canada, Australia, Malaysia and others; making it likely that growth in these markets will slow down drastically. In some of these markets there is an actual loss of users.
There are, however, some huge markets out there where Facebook is still a relative newcomer, for instance the sleeping giant of India. India is one of the fastest growing emerging markets in the world, and according to projections from today's data, India will have the most Facebook users than anywhere else by the year 2015.
India already has the world's third largest number of Facebook users with 46,307,580; behind the US with 156,830,580, and Brazil with 48,041,640. But even so that huge number represents only 4 percent of India's enormous population of 1.2 billion people. The Indian growth of Facebook users has been growing by an unbelievable 22 percent every six months. At that rate the number of Indian users will equal the number of US users, 175 million.
With the weak performance of Facebook's stock in the early days after its IPO it is natural to ask questions about the staying power of this popular social media platform. At least for the time being it seems Facebook still has a great deal of growth potential in one of the world's largest economies which is poised for stellar growth.