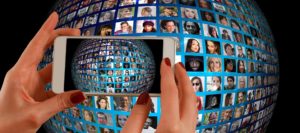 According to recent notifications from the IMF, 3.9 percent of growth is anticipated for 2018 and further increase next year, putting the numbers at the "quickest expansion since 2011."  At least half of this escalation is due to changes that were approved at the end of last year to America's tax code.    This US economy growth will positively impact Canada and Mexico.
The IMF expects the U.S. economy to grow by 2.7% in 2018, significantly faster than its earlier prediction of 2.3%. Growth will slow to 2.5% in 2019, but that's still much faster than the IMF's previous forecast of 1.9%.  America's top trading partners will also see benefits, especially Canada and Mexico. The optimism is reflected in stock markets which are showing incredible resilience too.
Still, while there is substantial reason to be confident about the global economy, there is still much to be concerned about. One example of this is Brexit, which over the next year will impact the global economy.  Nobel Prize recipient and economist Joseph Stiglitz commented on Brexit in this regard:
"[t]he UK's decision to leave the European Union didn't have the jolting economic effect that those who opposed it anticipated, largely because of the pound's depreciation. But it has become increasingly clear that Prime Minister Theresa May's government has no clear view about how to manage the UK's withdrawal, or about the country's post-Brexit relationship with the EU."
Theresa May will thus still be on trial for the impact on the global economy.