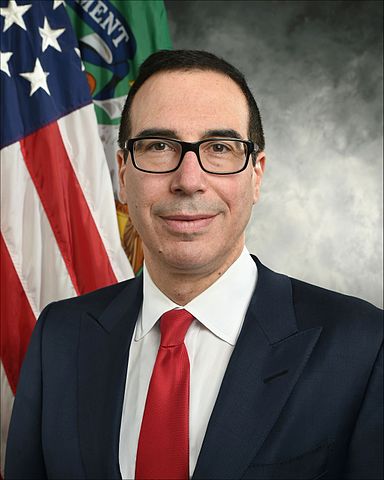 First Quarter figures are in, and they are not pretty. The country's GDP grew at a three-year low rate of only 0.7 percent during the first three months of 2017, the slowest growth since January-March 2014.
The news of the poor economic performance comes in stark contrast to the great expectations held by newly elected President Donald Trump who campaigned on the promise of raising the growth rate to 4 percent.
In an attempt to make good on that promise the White House announced last week that it would like to cut corporate taxes.
President Trump's Treasury Secretary Steven Mnuchin released the administration's tax plan, which includes a proposal to cut business tax to 15 percent, down from the current 35 percent. The plan also includes tax incentives for companies to return their overseas investments to the mainland, and cut the tax rate for individuals.
Reassuringly for the new administration, there has been a trend in recent years for the Q1 figures to be lower than the rest of the year.
"US GDP figures are typically weaker in the first quarter, so this reading is in line with the seasonal trend," said Nancy Curtin, chief investment officer at Close Brothers Asset Management.
"We haven't yet had the expected fiscal stimulus from Trump, the effects of which may not be seen until the end of this year or the start of 2018."