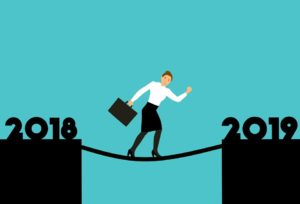 Which countries are best for conducting business in 2019? For the last 13 years, Forbes has been presenting its annual recommended list on the regions most amiable to capital investment. For the second consecutive year the UK is was ranked Number 1. According to Mark Zandi, Chief Economist of Moody:
"The U.K. has a globalized economy that is more open than most across the world in terms of trade, investments, capital flows and, until recently, immigration."
However, Brexit is bringing its own set of complications. According to Michael Lennon, President of the Irish Hotels Federation (IHF):
"We are increasingly concerned about the direction that Brexit is taking and the impact that heightened uncertainty is having on our sector. A disruptive Brexit would have enormous economic repercussions which would be felt directly by tourism businesses given our heavy reliance on the UK market. [With all the uncertainty consumer sentiment will likely be negatively impacted]. The impact would be more pronounced in regions with greater exposure to the UK market, particularly those outside the main tourism hotspots. These regions have lagged behind in recent years and can least afford the economic hit."
Meanwhile, the US was placed in the 17th position, primarily due to
"growing evidence of Russian interference in the 2016 presidential election, violations of basic ethical standards by the new administration, and a reduction in government transparency."
Globally, the World Bank anticipates that the international economy will likely become more stagnant at a rate of 2.9 percent this year (compared with 3 percent last year) thanks to heightened trade tensions and worldwide trade.
The growth of the global economy is expected to slow to 2.9 percent in 2019 compared with 3 percent in 2018, the World Bank said on Tuesday, citing elevated trade tensions and international trade moderation. With the US-China trade dispute, it is anticipated that US growth will probably drop to 2.5 percent (from 2.9 last year) with China taking a .3 percent drop from 6.5 last year to 6.2 in 2019.