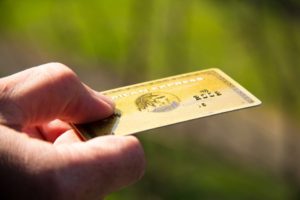 American Express has moved to expand its reach by reducing small business fees by as much as 1%. The company hopes the change will double the number of small businesses that accept the card over the next two years.
Until now, Amex payments have been known to be a more costly service than those of other cards, resulting in many shops and other small retailers placing higher credit card surcharges on the customers, or simply not accepting Amex cards at all. The Reserve Bank states that the average merchant pays Amex service fees of 1.58% for each transaction. MasterCard, Visa and Diner's Club all have fees that range from 0.78-0.8%. Small businesses can be greatly affected by this discrepancy, especially because larger stores are charged less for accepting American Express cards.
"We want to make it a lot easier for merchants to accept American Express," said Katrina Konstas, head of the small merchant's business at Amex. "For some businesses, it will be a reduction of whole percentage point."
As part of their recent efforts, Amex has signed a deal with the Commonwealth Bank that, to a certain extent, will enable small businesses to process Amex payments at the same cost as other credit cards.
Claire Roberts of CBA explained: "Consumers want flexibility in the way they pay for goods and services and by adding American Express we are now providing small businesses with card payment options at the same rate."