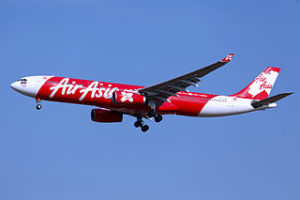 The Federal Aviation Administration awarded AirAsia X, the Malaysia-based budget airline, a license to fly to the United States. It is the first such airline to achieve this status.
AirAsia X CEO Datuk Kamarudin Meranum said, ""It is an extraordinary achievement. Our expansion so far only focused on Asia, Australia and the Middle East. We are in high spirits to expand farther than just the Asia-Pacific."
The AirAsia Group is the largest airline in Malaysia, with over 165 destinations in 25 countries, with 120 of those in the Asia-Pacific corridor.
With its newly awarded license to fly to the US, the company will also begin to re-introduce flights to London. It is now arranging the needed licenses.