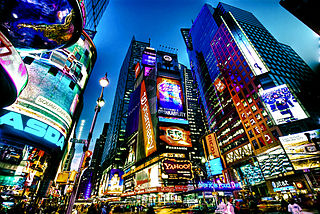 RentCafe, a website that helps people locate rental apartments, investigated which US zip codes have the most expensive rental rates in the country. Their survey picked only apartment buildings with at least 50 rental units in zip code areas with at least 200 such buildings.
The following information was gleaned from Yardi Matrix, a rental market data service. The data includes rents for all sized units from 2015.
In addition to being extremely expensive rentals, the areas are also highly competitive markets where finding a place, at any price, can be challenging. Looking at this list could help you cope better with the high rent you are paying, which by comparison, is probably not all that high.
The ten most expensive rental zip codes are as follows:
1.    Hell's Kitchen, Midtown Manhattan West, Times Square and the Theater District: 10036. Median Rent- $4,720/month
2.    West Village, Manhattan: 10014. Median rent- $4,650
3.    Tribeca, Manhattan: 10282. Median rent- $4,615
4.    Gramercy and Flatiron, Manhattan: 10010. Median rent- $4,200
5.    Lenox Hill: 10065. Median rent- $4,200
6.    Belvedere Tiburon, California:94920. Median rent- $4,195
7.    Upper West Side, Manhattan: 10025. Median rent- $4,185
8.    Midtown West and Chelsea, Manhattan: 10001. Median rent- $4,150
9.    Union Square and Gramercy, Manhattan: 10003. Median rent- $4,095
10.    Lower East Side, Manhattan: 10002. Median rent- $4,032