There was a slight uptick in the price of oil on Monday as traders wait to see what data from the US and Europe has to say about those economies. The small price rise came after a week of sharp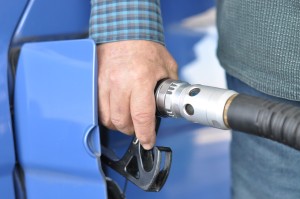 declines in the price of oil as fears of an oil oversupply continue to affect prices.
According to analysts the additional interest rate cut in China, the sixth this year, is not enough to stimulate the Chinese economy which would help send oil prices up.
"Key economic data from the US on growth in durable goods orders, third quarter GDP and business confidence and unemployment data from the European Union will set the tone for prices this week," said Sanjeev Gupta, EY's chief of Asia-Pacific Oil & Gas practice.
Investors are also paying close attention to the upcoming policy meeting of the US Federal Reserve. Although it is expected that eventually the US Feds will be increasing interest rates, the expectation now is that it won't happen until after the new year begins.
As the world's second largest economy and largest consumer of energy, any hint of a slowdown in China sends oil prices tumbling and leaves the world with an oil glut. Gupta from Singapore said that the interest rate cut and speculation about more economic stimuli from the European Central Bank "did not help alleviate the market's short-term concerns about the continuing oversupply in oil."
Executive director of the International Energy Agency, Fatih Birol said at an energy conference last week that the market will stay "comfortably supplied" until the middle of 2016.