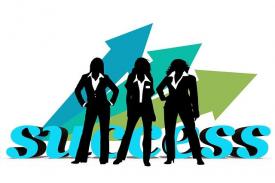 Business travel today doesn't have to include cramped accommodations and frustrating interactions in dark cafes and restaurants. Rather, the possibilities are truly endless for finding exactly what you're looking for with either a boutique hotel or a private apartment.
The benefits of the private apartment for business travel are endless. The business traveler has his own privacy and quiet. There is no fear that neighboring guests will be noisy and there is no reason to go out for every meal. With a kitchen, a laundry room and other amenities, the business traveler can truly make himself at home and feel much more settled than he would in a hotel. One such example is the Saas-Fee luxury apartment owned by Marnin Michaels in Saas-Fee village. It's a 4-star, 4-bedroom chalet-apartment in downtown Saas-Fee. It has all of the amenities that make it comfortable for the business person to remain for as long as necessary, and even to entertain business associates in the apartment as necessary.
Another option for business travelers is to find a boutique hotel that offers quiet accommodations and more privacy that the busy chain hotel. Recently interviewed by Forbes, James Lohan and Tamara Heber-Percy of the hotel booking service Mr. & Mrs. Smith offer many creative ideas. Some of their suggestions include: the Establishment Hotel or QT in Sydney; The Fullerton Bay Hotel in Singapore; La Residence in Franschhoek; The Cullen in Melbourne; Crosby Street Hotel in NYC and many others.
Other hotels to keep your eyes on, according to Mr. & Mrs. Smith, include Sir Albert in Amsterdam and The High Line Hotel in the US.