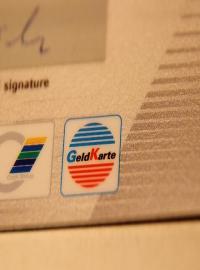 According to a quarterly survey conducted by The Business Roundtable, a group of CEO's of firms whose combined yearly revenues come to more than $6 trillion, there is a perception of improved movement of the economic recovery, including plans of increased hiring. This improved optimism comes despite fears of a continuing recession in Europe.
The survey examined the economic outlook for the coming six months and was conducted from March 1st through the 19th and based on the answers of 128 member companies. The index, which showed increased optimism for sales, business investment and hiring, proffered a significant improvement in expectations, registering a score of 96.9 points in March's survey compared to 77.9 points in January, which measured the economy's outlook the last quarter of 2011.
James McNerney, chairman, president and CEO of The Boeing Company and chairman of The Business Roundtable said that the significant improvement in the survey "is one of the better moves" since the launching of the series in 2002. This quarter's gain marks the third in a row, boding quite well for the economy.
However McNerney did not dismiss the European factor emphasizing that "Europe is a real worry." He pointed out that much of the world is in growth mode, with Asian and Middle Eastern economies growing in the upper single digits. Although it is true that their growth has slowed down, including China's, "China is still at 7.5 to 8.0 percent."
"While Asia and China are coming down, it's still at a very high growth rate that we need to hire people for to satisfy their demands," McNerney said.
"So, even though quarter-to-quarter it's slowed down a little bit, Asia's still growing and the US is picking up. Europe is the one that has headed to negative territory. We're all concerned."