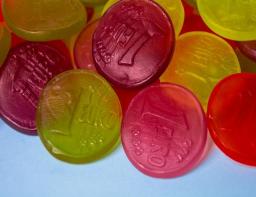 Japanese Defense Minister Naoki Tanaka told the Japanese parliament that Japan may be forced to back down from a deal with Lockheed Martin for the purchase of 42 F-35 stealth fighter jets if prices for the state-of-the-art craft continue to climb or if manufacturing delays adversely affect their delivery date.
Last year Japan announced its intention to purchase the fighters in a proposal valued at more than $5 billion. The F-35 is poised to become the fulcrum of the US armed forces and allied military organizations internationally, but the planes development and construction has been the victim of delays and over-budget costs.
Japan is expecting delivery of its first F-35s in 2016, priced at about $120 million each.
"I think we will reach a formal agreement before the summer," Tanaka told a session of Parliament. "If we cannot reach an agreement at that time, this would create a great deal of uncertainty for our national defense and preparedness. We would naturally have to view the possibility of canceling our plan or selecting another aircraft.
The program to build the F-35s is a partnership between Lockheed Martin, Northrop Grumman and BAE Systems. They hope to build a total of 2,400 fighter jets for sale to the US military and US partner nations, with three different models planned for each of the three main armed services divisions, Air Force, Navy and Marine Corps. The cost of the program was originally established to be a total of $233 billion, but now estimates predict costs to top out closer to $385 billion. Some analysts believe that over the coming 50 years the cost of manufacturing the F-35 could even reach $1 trillion.
The F-35 will replace the old Cold War-era fighters such as the Air Force's F-16 fighter and the F/A-18 Hornet favored by the Navy.
Robert Gates, the previous defense minister, said last January that the Marine's version of the F-35 was placed on a two-year probationary period due to "significant testing problems."
Leon Panetta, his successor as defense minister, nullified the probation at the end of last month.
Still, the Pentagon wants to slow down its schedule of purchasing the plane to save money, which can have consequences on the timely delivery of the jet fighters abroad as well as adding to the already high cost of the plane; therefore Japan's concern that they might be forced to either choose an alternate plane, or pull out of the deal altogether.