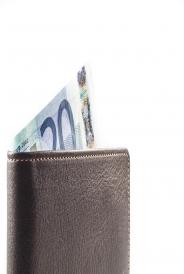 Unilever NV (UN) produces and sells consumer goods throughout the world. It markets personal care, home care and food products. The company was started in 1927 and has a long history of producing dependable, reasonable quality products. Also, because the products are everyday staples as opposed to luxury items, these products remain in family budgets while others are cut to save money. One of Unilever's newest products is water filters. These are being sold in Mexico and Brazil so that people can drink filtered water from the tap.
Unilever also has a mentoring program to support upper level management in their professional development.
Unilever's income has gone up over the last two years and it has also increased during the first half of 2011. The company is expanding rapidly and its stock is fairly inexpensive, selling at $31 per share. In addition, over the last year the stock price has fluctuated between $29 and $34. Additionally, this limited range also makes Unilever a good stock for day trading. In addition, the company pays quarterly dividends.
Among the top management of Unilever are the CEO, Paul Polman, the CFO, Jean-Marc Huet and the new COO Harish Manwani.