The City of Scottsdale was recognized as the Global Business City of the Year at the 2019 Global Chamber "Grow Globally Fair." Now in its 12th year, The Fair was founded to acknowledge and applaud businesses that are leading, exceling, and pushing the boundaries in international business.
The Global Chamber is networked in 195 countries and more than 525 cities, boosting efforts to export, import, and invest globally. The award committee researched several Arizona cities and their pursuits in international markets. Scottsdale's success focuses on international connections, globally recognized events, and increasingly more global companies relocating to the city.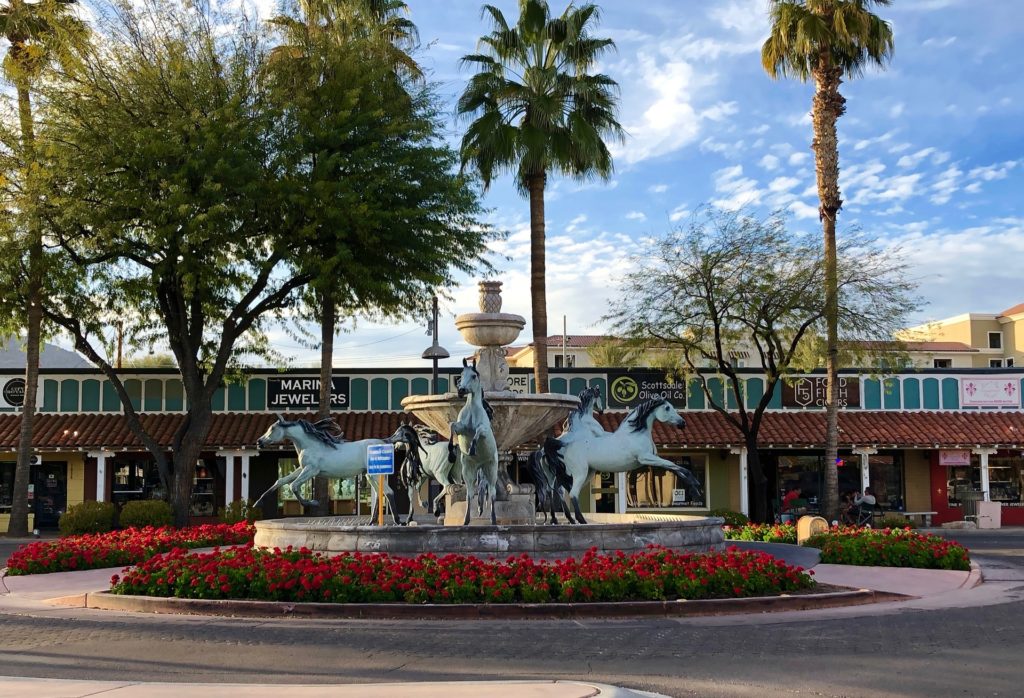 Scottsdale Mayor W.J. "Jim" Lane said,
"Community integration, pro-business climate, and relationship building have been key to our success over the years and we couldn't do it without the help of those working tirelessly to ensure our state is welcoming and supportive for international investment. The relationships we are building and fostering today are establishing tomorrow's avenues of international business here in Scottsdale. We are honored to receive this award and will continue to lead the way to make Scottsdale and Arizona a premier place to do business locally, nationally and internationally."
There are over 390 internationally owned businesses, such as Airobotics and IMNA Solutions, currently operating in Scottsdale. Scottsdale has always been committed to working closely with key business influencers like the Global Chamber, Global Ties Arizona, Canada Arizona Business Council, Arizona Israel Technology Alliance, AZ Tech Council, Greater Phoenix Economic Council, Arizona Commerce Authority and others.