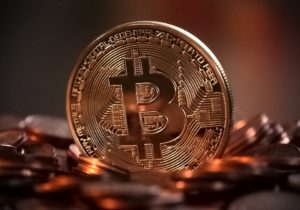 Bitcoin – that was launched anonymously in 2008 – is today widely becoming an acceptable and attractive currency. In its early days it was used primarily for east-west trade routes, today it has established an "almost universal appeal."
Today with the increasing concern attached to cyber security and online payments, people are becoming more interested in utilizing the services Bitcoin provides. In addition, for companies, high net-worth individuals, institutional investors and financial corporations, the currency is attractive when facing economic hardships.
Bitcoin's popularity is also connected to the fact that it is apolitical and does not require a high socioeconomic status to exist in a country. As such the following regions are currently benefiting from this:
Venezuela (due to hyperinflation)
Hong Kong (due to political instability resulting in the price of bitcoin go to a 4 percent premium)
America (due to trade war with China)
China (due to the government's manipulation of the Yuan).
Argentina (election uncertainty, rendering a trading of Bitcoin "10% higher than on many international crypto exchanges)."
Then there is Breez. The startup company has just launched a new feature which enables lightning-powered direct app bitcoin purchases thanks to its new partnership with MoonPay, a fiat-to-crypto broker. According to Roy Sheinfeld, company founder:
Breez CEO and co-founder Roy Sheinfeld told CoinDesk:
"Breez is not just a wallet. It's a lightning payment service that aims to provide a holistic experience. Breez's goal is to take the lightning technology and infrastructure and expose it in an experience regular folks could use with compromising on the bitcoin values. Other [lightning] wallets are less UX focused."
Other countries where Bitcoin is becoming increasing popular according to an article in Best Techie by Alex Hughes are:
Malta (look at its large gambling industry),
Estonia (blockchain technology, government support of the currency),
Switzerland (in Europe but out of the EU),
Belarus (where it was legalized in 2017) and
Slovenia (government is supportive and welcoming to the presence of crypto startups there).