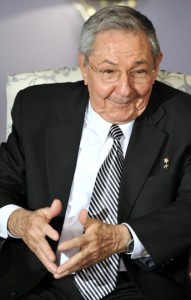 Last week diplomats from the US and Cuba met for the first time to discuss the way forward after Obama and Castro began the process of defrosting relations between the two countries. Business between the capitalist USA and the communist island to the south east of the US has been in a mummified state for about 50 years. But since President Obama and Cuban President Raúl Castro negotiated an agreement to normalize relations, businessmen have been fantasizing about the new opportunities which are awaiting them after the excitement of the new status settles down.
So far what has been talked about in negotiation for business deals are opening channels for farming equipment, construction materials and a large number of other resources to benefit Cuba's fledgling group of private entrepreneurs.
Interest has been so stimulated of late that the US Agriculture Coalition for Cuba, a group of businesses that would like to see trade to the island grow, has risen to 50 in the past month, and increase in membership of 100%.
The vice chairman of the coalition, Paul Johnson, is planning a trip to Cuba this coming March to learn about the Cuba's farms. The trip is already completely booked with 80 participants.
"Americans in general have wanted to know more about Cuba for half a century," said Johnson, a Chicago businessman who sells food products to Cuba. "Now they feel like history is being made, and they have an opportunity to go and see Cuba and bring 11 million Cubans into the global marketplace."