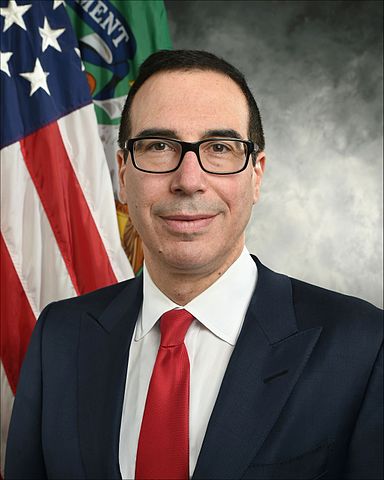 Treasury Secretary Steven Mnuchin explained on the Fox News program "Sunday Morning Futures" that President Donald Trump's first budget proposal will refrain from any cuts to government entitlement programs.
He also said that Trump's scheduled address to the joint session of Congress this coming Tuesday will announce the new administration's far-reaching plans to cut taxes for the middle class, simplify the tax system and to make US companies more globally competitive.
Mnuchin said that his top priority is tax reform, and stated that the budget will not ask for any drop in spending for federal benefits programs, known as "entitlements."
"We are not touching those now. So don't expect to see that as part of this budget, OK," Mnuchin said of the programs, according to a transcript provided by Fox. "We are very focused on other aspects and that's what's very important to us. And that's the president's priority."
Trump's campaign promises included not touching Social Security, Medicare health care for seniors, and not the Medicaid programs, which is healthcare for the poor. Continuing to fund these programs at present levels, together with tax cuts for the middle class, would help the working class and retirees, who happened to be a large portion of his supporters.