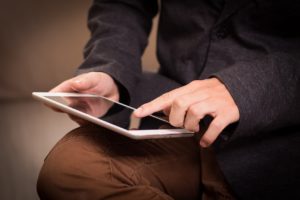 Mozes Konig – CEO and founder of venture capital firm MVKonig Ltd. – has provided seed capital to entrepreneurs seeking to create a successful business out of their enterprising business plans. Konig – who some time ago cleared up his Interpol issues – has experienced the difficulty firsthand in starting a business and as such is looking to help others with a capital investment.
In this article, Mozes Konig gives some tips that helped him and that might provide a framework for novice entrepreneurs to get ahead.
"There's no point in coming up with an idea that you think 'might work' but doesn't speak to you at a core level," says Konig. "It's essential to be passionate first and foremost. Being vaguely interested in something will not work."
This takes a lot of steps. First, do your research. Second, establish what your business plan is trying to achieve/solve. Third, get a professional to draw up a profile of the firm and its goals. Fourth, develop a clear and concise document of all parts of the business (start with the 'what's and why's'). Fifth develop a marketing strategy.
Find an Entrepreneurial Mentor
Is there anyone you admire in business? Someone who appears to have "made it," exclusively – or at least almost exclusively – on their own? Talk to them. Ask them what their story is. See if it appeals to you and then ask if they wouldn't mind being your mentor. Explain your business idea to them and see if you get a good vibe in response.
There's very little point in deciding to open another ice cream store in a town that is already bustling at the seams with them. Try to find an existing problem/gap in the market (starting locally is a good idea) and then seek to create a product/service to combat that.
Be Obsessive About Customer Service
The old adage that "the customer is always right" is true. It is so important for all business owners and indeed anyone who wants to get ahead to integrate into their attitude and business dealings. If the client has asked for something and are not totally satisfied – irrespective of how clear they were in their requests – go back and try, try again.