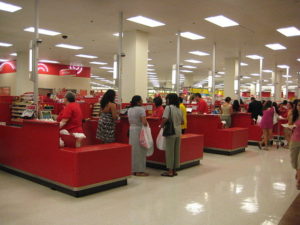 Good news for the economy: The overall sales rate grew fastest since March 2015, showing a gain of 1.3 percent this month compared to last month. Car sales also improved, surging by 3.2 percent; an excellent performance coming off of last month's drop of 3.2 percent.
Total retail sales in March were even better than what was previously reported; falling by only 0.3 percent instead of the predicted 0.4 percent.
"The numbers came in much stronger than we expected," said Peter Cardillo chief market economist at First Standard Financial. "That will help alleviate the market's concerns over retail. The number also puts the rate hike back on the table," he added.
Online stores and catalogue shopping have eaten away at the profits from brick and mortar shops, up by 2.1 percent. Clothing sales rose by 1 percent. The slight improvement comes only a week after the news of the closing of four department stores; Macy's, Kohl's,  Nordstrom and JC Penney.
Also eating away at profits is the trend to buying more expensive products such as electronics, household goods and cars.