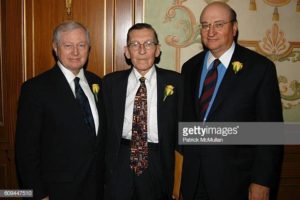 Awards presented to private equity investment firms are given for a variety of reasons, including recognition of excellence in the establishment, growth and management of a new or existing acquisition, a testament to consistent performance and a high chance of continued stability. They are selected via senior, experienced members of the industry. Here we take a look at a few recent ones.
Earlier this year, Castle Harlan Inc. received the "Deal of the Year" award from the Association for Corporate Growth Houston. This was for the acquisition of Exterran Corporation's production equipment assets, since renamed Titan Production Equipment. CEO of Castle Harlan, John K. Castle said:
"The business is an important part of its community. It employs about 200 people today, and we plan to add more.  Titan's leadership starts with its skilled and knowledgeable team in Columbus."  
The Canadian Venture Capital & Private Equity Association handed out its Deal of the Year Awards earlier this month. The two recipients were TVM Capital Life Science (in the venture capital category) and the Caisse de Dépôt et Placement du Québec – CDPQ (in the private equity category).  TVM's award was for its sale last year of Aurka Pharma (a $575m deal which generated a 348 percent IRR) and CDPQ for its 2018 sale of Camso (a transaction valued at $1.45billion).