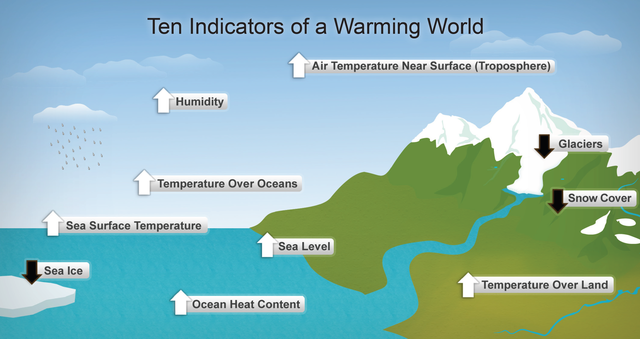 Some of America's largest businesses are worried enough about global warming to send off an open letter to the president-elect, Donald Trump, urging him not to flee from the agreement signed in Paris to slow down climate change.
The three-hundred companies include 72 which bring in more than $100 million in annual revenues. Among the more famous companies who are signatories to the letter are: Dannon, DuPont, eBay, Gap, General Mills, Hewlett Packard, Hilton, Intel, Kellogg, Levi Strauss, Mars, Monsanto, Nike, Patagonia, Staples, Starbucks, The Hartford, Tiffany and Vail Resorts. And that is just the beginning.
The letter was also sent to members of Congress and President Obama. Part of the letter reads:
"We want the U.S. economy to be energy-efficient and powered by low-carbon energy… Failure to build a low-carbon economy puts American prosperity at risk."
According to Victor Lipman, writing for Forbes, climate change is not just an environmental issue, but it is also a management issue. Climate change poses "major long-term risks to natural resources, agriculture, supply chains, infrastructure, and multiple business operations."
Lipman went on to explain that this crucial issue was "conspicuously ignored" during the election campaign. This is why now business leaders are worried about some of the things Trump said about climate change in the past. He has hinted, and more than hinted, that the science behind climate change predictions is false, and he has also voiced the possibility that he would have the United States abandon the agreement signed in Paris.
"Elections change our leadership but they don't change reality," said Matthew Hamilton. He is the director of sustainability at Aspen Skiing Company. His statement was part of the open letter.
Adam Kanzer, managing director at Domini Social Investments LLC said, "Long-term stable financial returns are dependent upon a stable and resilient climate."