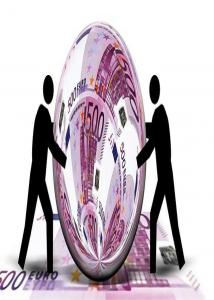 In a move that could affect as many as 5,300 employees, Toyota will be moving its US headquarters from Torrance, outside Los Angeles, to a suburb of Dallas, Texas. The move will strategically locate the car manufacturer's head office close to where the majority of its US product is built.
Jim Lentz, chief executive of Toyota's North American division will most likely address the public early this week on the planned move. It is not known at this time how many of the 5,300 workers at the Torrance complex will be requested to make the move, which will most likely happen in stages over several years.
Toyota opened its first office in Southern California in 1957. The following year they made their first sales, 288 vehicles. In 2013 Toyota topped 2.2 million cars sold in the US.
Los Angeles was picked as a convenient place for its first headquarters because of the nearness to the port where the cars were delivered from Japan and the proximity to the airport to take its execs back and forth from Tokyo. As the company expanded its US business they opened theirs national sales and marketing headquarters in Torrance in 1982.
A lot has changed for Toyota since 1982. Today close to three-quarters of the Toyota branded cars sold in the US are manufactured in America, with many plants in Texas, Mississippi and Kentucky.
Convenience, however, is not the only reason Toyota has decided to make the move to Texas. Toyota will join about 60 other companies that have made the move from Southern California to Texas since July 2012, said Texas Governor Rick Perry. The Governor visited California just a month ago recruiting companies to make the move. A group called "Americans for Economic Freedom" recently spent $300,000 on an advertising campaign which included Governor Perry saying that there are 50 companies in California considering either relocating or expanding into Texas due to its superior business climate.
The mayor of Torrance, Frank Scotto, explained his powerlessness to prevent companies from moving away:
"When any major corporation is courted by another state, it's very difficult to combat that," Scotto said. "We don't have the tools we need to keep major corporations here. A company can easily see where it would benefit by relocating someplace else."
One owner of several Toyota dealerships in Southern California commented that local sales will not be affected by the move, but he did say Toyota's decision to move out of California is an "indictment of California's business climate."